In the last few years I have definitely seen an increased realization by companies that they need to improve their current welding procedures by more tightly integrating welding into the 3D product data model. However the challenges with managing welding in most of today's software products have caused many companies to continue to use traditional, error-prone and manual procedures.
This is a concern because how a ship yard manages welding has a noticeable impact on a company's bottom line. In fact, it has been estimated that welding can account for over 5-10% of the total cost of any vessel or marine structure so this is not an insignificant amount of investment related to a relatively disconnected discipline. That means that in modern construction of any vessel, identification and managing of welds can significantly reduce the cost and increase the quality of the final product… (unless of course, you are building a ship which uses rivets.) 🙂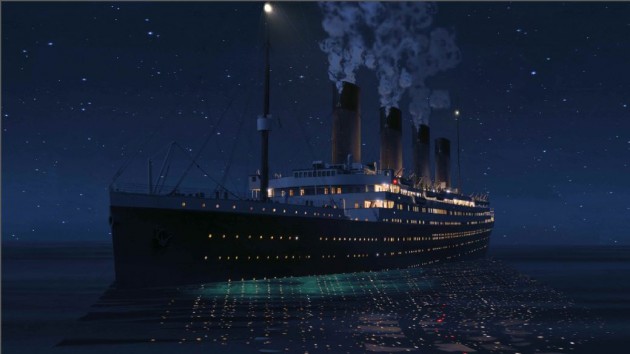 Why is managing welds becoming more important to shipbuilders?
Actually, I would not say weld management is more important today than yesterday; but, there are two reasons I think weld management has become more important these days:
1. Shipyards are continuing to find ways to become leaner
Weld management in today's yards has not embraced the technology revolution. It is not surprising to find yards utilizing the exact same weld workflow that they were using 20 years ago. This workflow is very inefficient by today's standards and includes a lot of spreadsheets and disconnected processes to manage welds.
The benefit of optimizing the yards' weld management can have significant bottom line gains and is why the interest of improving their current processes by leveraging available technology is ever more important.
2. Shipbuilders are diversifying their portfolio to include the booming offshore market
With the substantial decline in new ship orders in the past few years, ship builders are looking at different avenues to generate a revenue stream. The relatively healthy offshore market is a natural extension for many of these organizations. The production facilities and expertise for the offshore market is similar to ship building which is why many have decided to pursue this market opportunity.
However, offshore structures and vessels have a much higher requirement with respect to weld management compared to the ship building industry. In this competitive market, using traditional methods would cut into profits as well as increase the level of risk of not meeting the project's requirements.
What is holding companies back from implementing a more advanced weld management solution?
The answer is easy; most modern 3D CAD marine solutions have not implemented a weld management product which significantly improves the management of welds.
Most implementations of weld management marginally increase productivity for managing welds because they are fixated on the traditional approach. They usually provide a sophisticated method to generate welds and include some tools to better document them in assembly and/or workshop drawings. However, the overall process of managing welds is unchanged. I think this is a huge opportunity lost as there can be so much more gained if we rethink the challenges we face with our current workflow.
Leveraging tradition is very important but we need to analyze it as a whole and bridge the gap between tradition and technology. There are many people involved in a successful weld management solution and the information each of them need to perform their job is highly related.
It is a necessity to have all information stored in the 3D product data model which each stakeholder can leverage as well as contribute to. This will eliminate any duplication of effort and can ensure there is only one source of truth.
The biggest issue I see with some of the current weld management solutions is that all stakeholders are not immersed in the data rich 3D product environment. For example there is always a need to view the daily weld progress. This is traditionally done by generating some reports with columns (Weld Name/Tag, Status, Location, etc.). This report can be generated via the information contained in the product data model however it will require some time consuming interpretation by the reader. Having this text only report does not take advantage of today's 3D technology. An additional workflow should be available to visualize the progress in the 3D product data model. Using colors of the welds to denote characteristics of the weld such as the status (Modeled, Welded, Verification Pass, Verification Failed, etc.) will allow the user to review the progress of the welding in a shorter amount of time and with any issues being more apparent.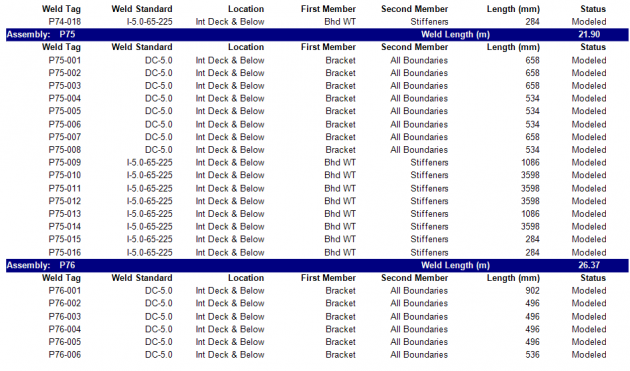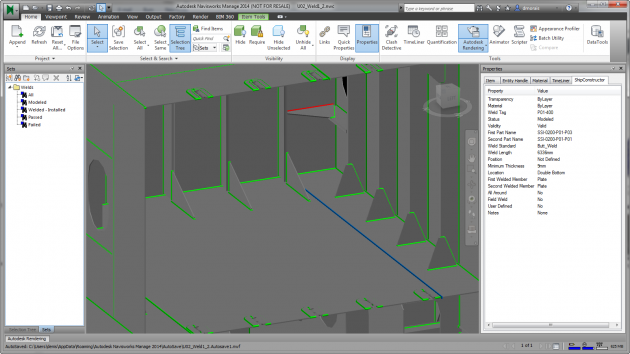 Closing remarks
Shipyards are adjusting their strategies by diversifying their portfolio into the offshore market. This pivot as well as the continued pursuit of being more efficient is driving these companies to request a comprehensive weld management solution.
Some current modern weld management solutions do leverage a portion of the information contained in the 3D product models and create workflows which are optimized versions of the processes used today. Unfortunately, these solutions fail to realize the full potential available and I know there is much more opportunity to improve weld management for today's needs.
A modern weld management solution will not only incorporate the tradition of managing welds but also expand the functionality to facilitate new and improved processes. This is a huge opportunity which can be capitalized on 😉