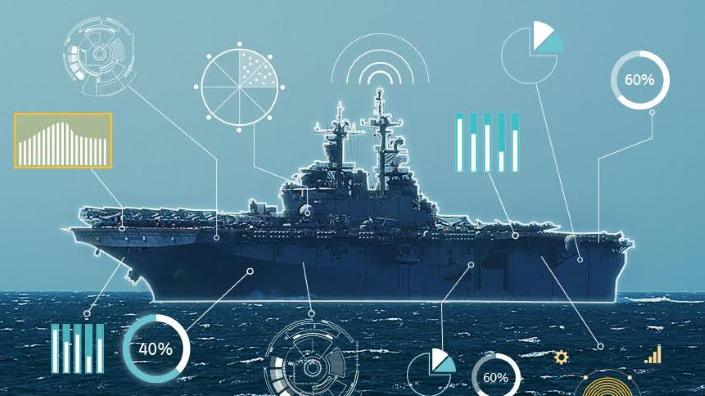 Last week I attended the SNAME Maritime Convention 2018 in Providence, Rhode Island. This is the third time that I have written about my experiences attending SNAME. See: Shipicon Valley: Answering the Tough Questions and SNAME Maritime Convention 2017
Overall, I did see a forward progression of the general presentations and even discussions at this year's event. There seemed more discussion about what is needed for our industry to be successful compared to previously and more education on technology or what "could be" the possibilities for our industry.
Everyone seems to be on their way or at least starting their journey to digital transformation or what I like to call a business transformation. This is really good news and I think the reason why companies are starting their digital transformation is because owners (especially the shipping companies and the navies) are pushing their need to get a better product from shipbuilders to improve operations of their fleet. These better products can include the digital twin which has the potential to significantly improve the value of a ship via operational efficiency which ultimately maximizes its business value.
There were several takeaways and I will create a series of three blog posts about them; my main takeaways from the conference are in line with the presentation I did about the journey about achieving a successful digital transformation.
---
Business Goals & Value
Even though the understanding of the opportunity using new technology is maturing, I did not get the warm and fuzzy feeling that organizations had a clear and concise goal that they are working towards. I heard often that they need to digitize their environment and are in essence improving what they are doing today. I find this to be a potential risk for many organizations as we need to look further in the future than just the next couple of years. If we are just looking at the digital transformation of a way for cost cutting and improving what we do today, we are really just optimizing for a world which no longer exists. It is like the example I gave in a previous blog post Challenges in Achieving Excellence in Shipbuilding where Kodak missed the digital revolution because they continued to optimize what they did at that time which was creating great film and cameras. If they truly understood and identified their true value which was "Capturing Memories" they would have realized that the digital revolution would allow them to create better products to "Capture Memories" for their users. Unfortunately, they did not and therefore are not relevant today. Let's not be a Kodak.
---
Digital Twin
There were a lot of mentions of the digital twin and the benefits of it. There is a lot of literature on the digital twin or digital ship including some blog posts on Waveform : Digital Twin/Ship if you are interested in refreshing your memory.
There was a great point mentioned about the ownership of the digital twin in our industry. The issue is that we all know that the digital twin has significant value to anyone who has it. However, each company will need to determine what value they can and will use the digital twin for. There is a lot of potential use cases that the digital twin can be used for but It needs to be aligned to your business goals and the value you plan to provide to your users. Example: if a shipyard wants to get in the business of product as service or even venture off to MRO or ILS, I think the digital twin is key for them to attain their vision.
Pondering the question of "Who will own the digital twin in shipbuilding?" I had several unpolished thoughts about it. The first thought was that the owners who are the ones actually driving the adoption of the digital twin will be the one requiring it from their partners. Therefore, it will be almost a given that eventually the owner/operators will own it. I think this is always going to be the case if the owner is the actual owner of the ship. This strategy will change if they are leasing the "ship (product)" with a product as a service type of strategy.
My second thought was that there are several digital twins and each company can have their own by only focusing on the information and capabilities that are important to them. So, for example, for a shipyard, all the simulations, production strategies, etc. are unique and only useful for the shipyard and therefore their digital twin needs different information than the owner/operators assuming they do not want to get into that servicing offering.
With those two thoughts I can see that both the shipyard and owner/operator have their own digital twins of the ship with some overlapping information but also with distinct information which is of value to them. However, with every company re-evaluating their business value they provide it will be a trend that shipyards will offer more services and therefore require more from their digital twin.
---
Closing Remarks
The SNAME Maritime Convention was a great event to learn and network with the industry.
I am very pleased to see the discussions and the presentations are maturing around the business value that we can and need to deliver. Shipping companies, navies and even Class societies seem to be definitely leading the charge and requiring many shipyards to change. This is similar to what I predicted in my Future of Shipbuilding (15+ years) blog post series. Yes I am bragging a bit, but you cannot blame me as I am not right often?
I will be excited to see how the conversations continues to grow at next year's conference.
Posts in this Series