In the spirit of one of my previous blog post Reality Capture in ShipConstructor I thought I would finally test Autodesk Project Memento. For those of you not familiar with Autodesk Project Memento, here is the official description:
Autodesk Memento is an end-to-end solution for converting any captured reality input (photos or scans) into high definition 3D meshes that can be cleaned up, fixed, and optimized for the Web, mobile or 3D printing / fabbing.
Memento has just recently been "upgraded" from an Autodesk Labs project to a Beta which probably means it will be officially released relatively soon. This transition finally pushed me over the edge to start testing the technology. My ultimate goal is to see how well it can handle our industries large and unique datasets.
To start testing Memento I needed to take a collection of photos of a physical object. Since it was the end of the day and I knew I would not be able to create a blog post with client data; I got Darren Larkins to take several profile shots of myself. I must admit a very cool way to test photogrammetry is to do a self-portrait.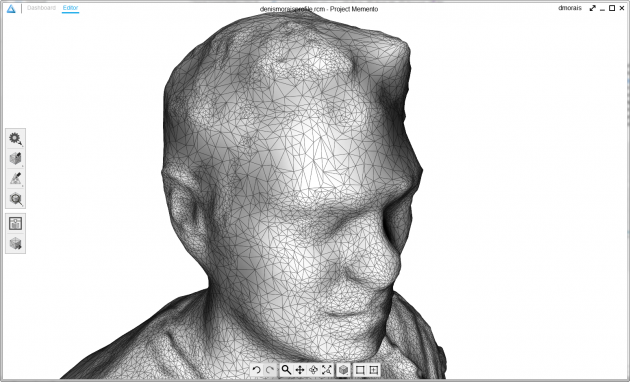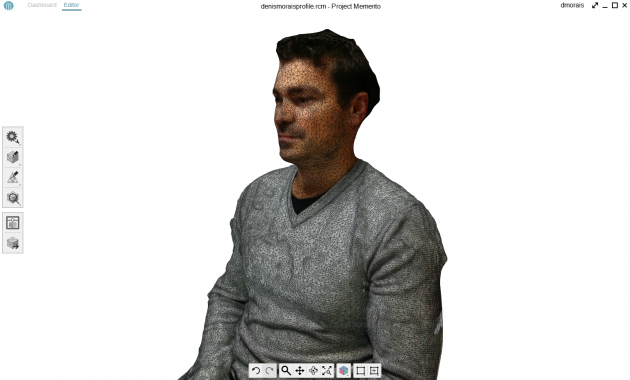 The workflow for taking the photos and getting it in Memento was a bit confusing. I do think there was a better workflow I could have used but I was using a similar strategy I followed before of first storing the photos on Autodesk360. Memento was supposed to see my photos from my account but for some reason it did not. This required me to export the data from ReCap360 and then open it with Memento. An easier way could have been just to upload the photos right into Memento which I will use next time.
Memento was relatively easy to use and I was able to find my way around without much effort (did not read any instructions). I did not get into too much of the functionality unfortunately so I do not have much to report. However, I do have some things to show you.
Here is a video Project Memento created:
Here is the mesh Project Memento created (below is an interactive view):
---
Closing Remarks
Project Memento definitely is a cool tool that can handle some very complex point clouds and convert them in to a high quality 3D mesh.
My quick exploratory testing of Memento gave me enough insight into what the tool is capable of. I do plan to investigate Memento in more depth and determine it's applicability in our industry.