In the world of new construction shipbuilding, the value that digital twins can bring to a program and the steps to achieve that value are more and more understood. But for sustainment and in-service support, most have an idea of what the ideal is, but getting there in reality is proving tricky. What is the role of the digital twin for sustainment, and how do we make the first step to taking advantage of the digital twin?
Different Requirements for Design and Build vs Sustainment
We often think of the digital twin as one 'thing,' but in reality, it is a combination of connected and synchronized, but discrete, information sources. The sources that are relevant in the design and build stage are not the same as in sustainment and in-service support (ISS).
For example, the build strategy and the fabrication details of individual parts, assemblies, and spools are far less valuable once the vessel is built. Other product structures, like the Ship Work Breakdown System (SWBS), which is used for both functional design and ISS activities, are far more important. To avoid wasting time and resources, it is critical to agree on the level of detail required for sustainment and focus on accurately capturing that detail. Only what is needed should be transitioned from an as-designed or as-built digital twin to one used for ISS, maintenance, repair, or overhaul.
Carrying Forward a Digital Twin from Design and Construction
To properly manage a vessel across the entire lifecycle, whether it is part of a class or not, requires some sort of as-built model of the vessel. While the model is not the complete digital twin, it does form the basis of it. But while most shipbuilding programs today require the delivery of an as-built model, most often the model delivered for each vessel is only 'almost' as-built. In other cases, a single model might be delivered for the entire class. When this happens, the model is not aligned with the as-built state of any vessel.
Reality Capture
Point clouds captured of the vessel as it exists on the water, using laser scanning or photogrammetry, are one way of closing the gap between the delivered as-built model and the model needed for sustainment activities.
The typical support activities like maintenance, visualization, or responding to queries about the vessel involved in the infancy of its service will not necessarily require the same level of detail as a repair or refit. To avoid scanning the entire vessel, reality capture can be focused on the areas where that level of detail is necessary for upcoming activities.
What Information Sources are Needed for Sustainment
Sustainment is much more than just design and engineering activities. The management of catalogs, requirements, technical data, maintenance schedules, VFI, operational data, condition monitoring data, and 3D models for each hull is a critical part of managing a vessel throughout its life.
As an example, Canada's Ocean Supercluster has identified that their Digital Ship In-Service Support Project needs to take into account:
Data streams to manage vessel maintenance and predict maintenance issues.
Dynamically-updated representations of vessels and their subsystems.
Virtual reality to visually interrogate and interact with 3D digital twin data.
A network of vessel sensors that report on the condition of the vessel and its subsystems.
Advanced artificial intelligence and machine learning algorithms.
With so many information sources to manage and connect, a digital twin for sustainment will need to include a platform that can manage all this information across time and effectively connect it to the model.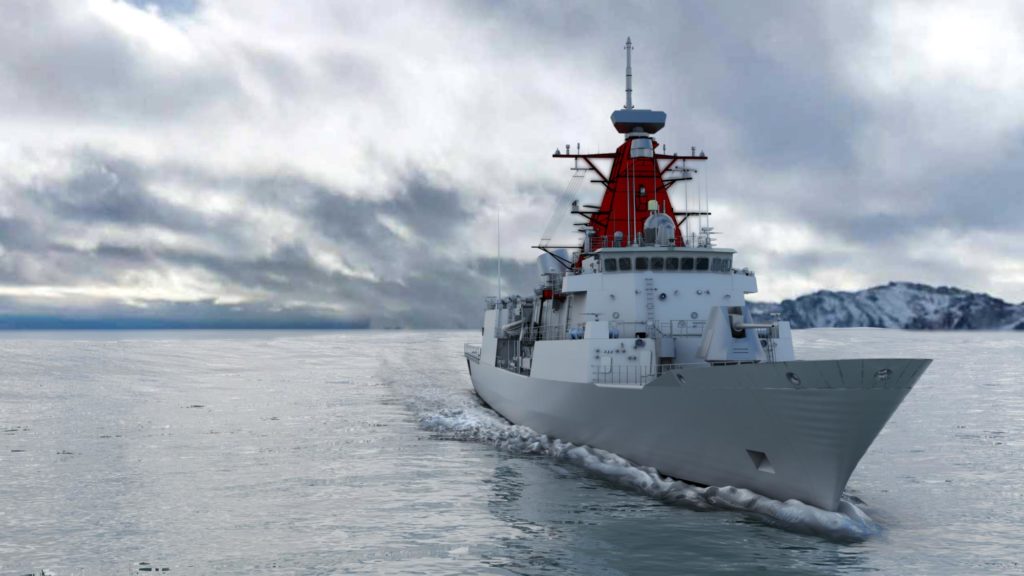 Bringing Together a Digital Twin for Sustainment
Carrying forward a digital twin into sustainment has been an ongoing challenge, but doing just that by effectively integrating what was used for design and build with the needs of sustainment is what US Navy Vice Admiral Bill Galinis called "the holy grail."
According to Galinis, NAVSEA is looking to "leverage tools that the government has as well as what industry uses, and more importantly the tools that they're going to use to go through the detail design and construction. There's a lot of tremendous design capability out there, but the integration of those tools between what the Navy has, what industry has, and then being able to take that forward into sustainment is really where we want to go."
Looking forward, we don't know what capabilities we will need for sustainment or what innovations will make that job easier. Choosing the right platform to bring any existing capabilities together across the lifecycle, no matter what the original tools used were, is one part of achieving that holy grail. The other is making sure that as new innovations become practical for shipbuilders, owners, and operators to take advantage of, the information platform behind the digital twin is ready to connect that new information with everything that has come before.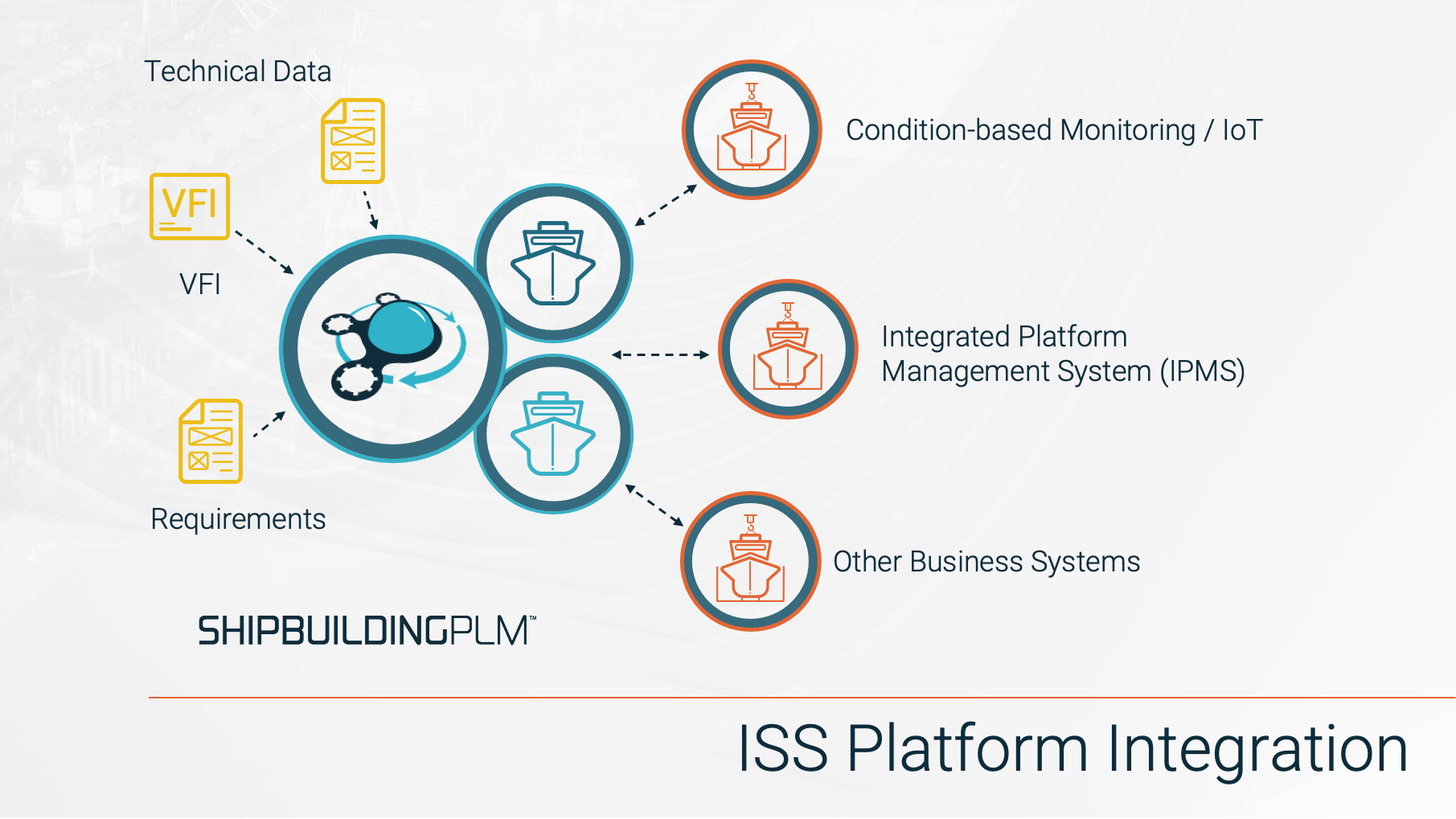 Taking the First Step
Sustainment is messy. Taking stock of the information that is available to your team like the state of the as-built model, maintenance data, requirements, and point clouds (to name a few) is the first step to achieving a successful digital twin for sustainment.
Bringing those information sources together and connecting them across time is the next step to building the digital twin that will support ongoing maintenance, repair/refit, and operations activities for the entire lifetime of the vessel.
Learn More
Webinar: Bringing Together a Digital Twin
Watch Simon Crook and Malay Pal, Solutions Specialists and see how to take the next step in bringing together a digital twin for new builds, older vessels, and as-built or sustainment use-cases.