The reality of today's work environment is that we need to have many different applications to view or review various file formats. These file formats can be native file formats that our CAD system generates such as DWG or more general file formats such as STEP. Having multiple different viewers or CAD applications is not an ideal option from either a cost perspective, or more importantly, from a workflow standpoint. Fortunately, with Autodesk A360 Viewer you will be able to view pretty much any file format that you will receive without installing any software. And best of all, it is free with no need to create any account.
---
File Formats Supported
There are currently over 50 file types supported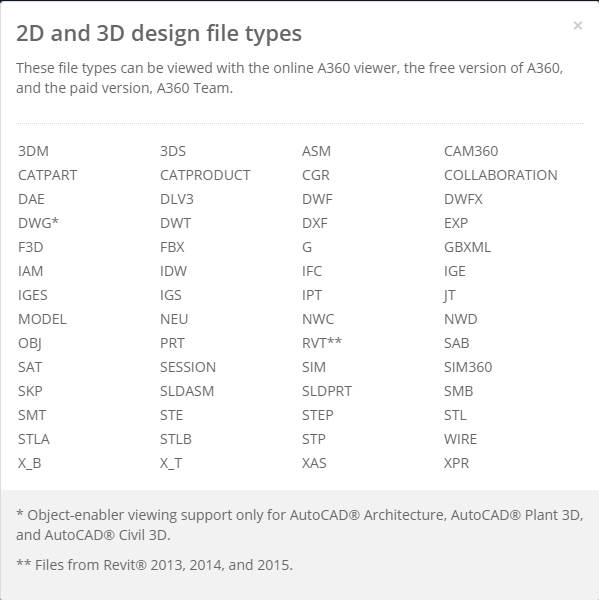 ---
How to Use It
You will need to go to https://360.autodesk.com/Viewer.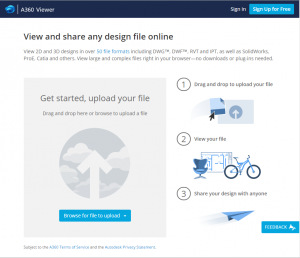 You have the option to login if you have an Autodesk account but you do not have to. I usually do since some of the models I upload take a little bit of time (~1min-5min) to process and by logging in I receive an email with a link when the model is done processing.
To use A360 Viewer you simply just drag your file from your computer onto the webpage. You can alternatively click the Browse for file to upload. It will take about 30sec-5min depending on the type and size of the file you are viewing. After that you will be able to view and interrogate your model.
---
Features of Autodesk A360 Viewer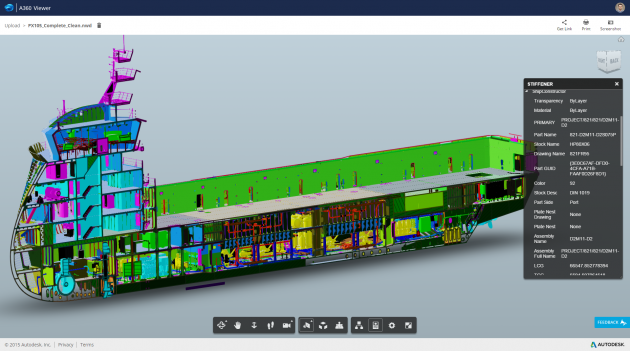 The feature set of the A360 Viewer is really comprehensive for a free online viewer. You have all the normal 3D navigation controls such as orbiting, zooming, etc. It also retains all the properties of the native file that you have used which can be extremely beneficial. It even allows you to section the model
---
Share Your Model with Anyone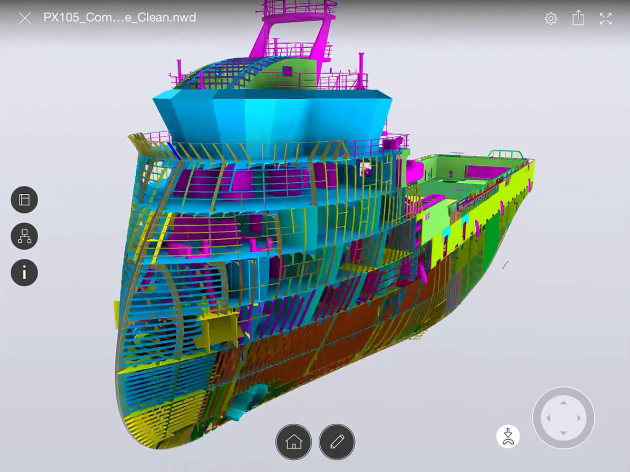 Viewing the files in your browser without any application or plugin is pretty awesome because in some cases you will want to share your model with someone who does not have an application to view the file (viewer or native application). This can be a customer, a design partner or even a colleague who works in a different department and therefore does not have the authoring tool. If you logged in with an Autodesk account you will be able to share the model for 30 days. And yes this is all for free:). You will be able to open the link in your browser or if you are on a mobile device you can use the Autodesk A360 App.
---
Video Demonstrating it in Action
For those who do not have access to YouTube click here.
---
Closing Remarks
With today's environment we are forced to have many different types of viewers and applications to access our models. With software versions continuously updating it becomes difficult to keep up-to-date with the latest version especially because we are not using these applications every day.
With Autodesk A360 Viewer you can very easily view virtually all CAD file formats without installing any application on your machine. This makes it extremely easy and fast for you or anyone else to share a model with rich information.
Autodesk A360 Viewer is a "cloud" service which means some of you cannot use it for various reasons. Those who can will now be able to view and share their model with stakeholders without requiring the recipient to have a specific viewer or application. One less headache:)