Product lifecycle management has been a missing link for many shipbuilders in recent years. Far too often implementations have taken too long, and once implemented, shipbuilders are not seeing the expected return on their PLM investment.
Why is this? Worldwide, shipbuilders have seen the benefits of PLM and have worked with PLM experts with decades of experience, but without guaranteed success. Ultimately, it comes down to the fact that shipbuilding is a unique industry, and PLM systems need to accommodate that.
---
Shipbuilding is Different
Shipbuilders naturally understand how shipbuilding is different from other industries, even those that also produce large, complex 'products.' Unfortunately, this reality (that shipbuilding is unique) fails to be reflected in the PLM implementations in place.
Part of the problem comes from the fact that shipbuilders practice production engineering and not just 'regular' engineering. It's completely normal for a ship to be engineered for manufacture at a specific shipyard, with consideration made to the unique constraints that brings. That basic difference trickles down throughout the entire workflow of a ship's design, engineering, and construction and affects the types of information required to make key decisions.
Only recently have other industries begun to consider how manufacturable an item is. But in shipbuilding, manufacturability has always been top of mind and remains a key part of engineering. Engineers are constrained by the standards, catalog, and rules that were pre-setup for the project, limiting engineers to only design parts which can be manufactured.
Legacy or traditional PLM systems don't account for or make provisions for "Shipbuilding DNA." Those traditional systems were created with automotive and aerospace in mind – not shipbuilding. The unique processes and workflows encountered in shipbuilding are not seen in other discrete manufacturing industries. This fact can catch PLM consultants not previously exposed to shipbuilding off-guard and can limit the potential effectiveness of an implementation. In extreme cases, it can result in a failure of the entire implementation.
---
No Isolated Processes
in Shipbuilding
The legacy nature of some PLM vendors means they are frequently set up to be a closed and monolithic platform. We've already seen that an open platform of platforms approach is marking the way forward within our industry, especially as it relates to the Digital Twin. But the PLM solutions currently deployed are not able to cope with the agility and flexibility required to meet the needs of shipbuilding.
Ultimately, the shipbuilders who are considering implementing a PLM solution are planning on doing more than just adding an additional system. They are fundamentally trying to adjust the way they conduct their business. Without understanding how current processes function in reality, or how those processes and workflows should look like in the future (with or without a PLM), it's impossible to determine what solutions can actually make that reality possible.
---
Choosing the Right System
With an understanding of the processes that will be required, when it does come time to investigate PLM tools, make sure to consider the key recommendations originally outlined by SSI co-CEO Denis Morais:
Managing models in our industry using the traditional check-in

/

check-out mechanism is not going to work. Make sure the workflow of how you want your team to work is supported in the tool you invest in.

Modifications of your 3D product model should be kept in your industry specific tool such as ShipConstructor and not in the PLM tool.

Make sure you have a demonstration with a project that

is of a representative

size

and complexity

.

A

vessel

can have 10-50

times

the number of modeled items

compared to an automotive or aerospace project and m

ost systems do not scale linearly.

Understand how items and

'

documents

'

are related.

This is crucial si

n

ce in

shipbuilding

you will have multiple drawings

for production, fabrication, and modeling

(profile plots, arrangement drawings, pin jigs, class drawings, assembly drawings, etc.) Drawings are not an authoring master

,

just a representation of the product. They should not be treated as the authoring source.

If two i

tems

have the

same name

, that

does not mean they are the same part

. Some systems have issues with

this and

may require another way to identify the part. An example is standard brackets which have the same name but can have different finishing, routing information, nest tape, assembly, etc.

Make sure you work through your sister ship strategy using the feature set of the PLM tool.

In shipbuilding

,

you include much more production

with

in the design. It is impossible to find a 3D product model of a ship which does not already include many manufacturing decisions (material sizes, lifting constraints, block transportation constraints, forming capabilities, etc.). This is why it is very important

to maintain

the ability to manage the project and not just the engineering data.
---
Implementing
PLM in Shipbuilding Going Forward
Implementing PLM is a challenge in any industry, but as more and more shipbuilders begin to understand how a PLM could help them achieve their business goals, it will become be crucial to be aware of what has caused implementation failures in the past.
The unique aspects of production engineering, processes, workflows, platform capabilities, and even company culture will all play a part. However, the shipbuilders who can best determine how they do business and choose a PLM partner that is shipbuilding specific will be best positioned to experience a positive PLM implementation.
---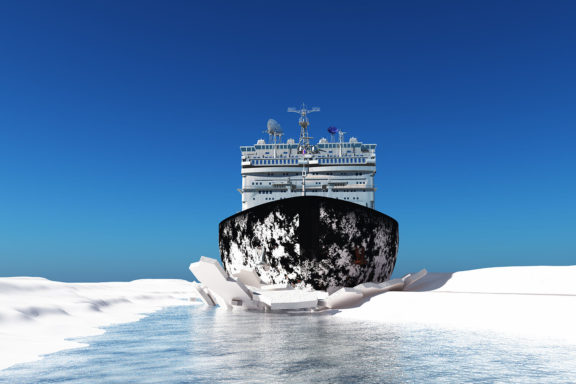 Whitepaper: Transformation Roadblocks
For shipbuilders to see transformation success, they need to overcome the pitfalls of traditional technology implementations.
Read the whitepaper to see how your teams can overcome the 4 roadblocks to digital transformation success.
Read Whitepaper